CRR Grants for Hatchery-Associated Projects
Start Preparing for the 2024 Grant Round!
Request a fall workshop with technical advisors by Sept. 30.
Hatchery-associated production (HAP) projects include the artificial production or rearing of salmonids. Cowlitz Restoration and Recovery (CRR) grant funding is available for on-the-ground HAP projects, or activities that lead to on-the-ground projects, aimed at reintroduction and recovery of Endangered Species Act-listed (listed) Cowlitz salmonid populations originating in the upper basin, upstream of the Barrier Dam.
More information on project requirements and evaluation is in the 2024 Application Manual and other materials below.
Here are some additional ways to learn more:
Check out an updated presentation specific to this part of the CRR Program, or watch an earlier version (2022) and check the 2024 Application Manual for updates.
Review some of the CRR Program information, including the documents updated for 2023 (2024 updates for the Strategy are pending)
Use our Project Info Form to develop your idea and share it with us.
Request a fall workshop with technical advisors by Sept. 30 by contacting Melora Shelton 253-441-4994.
Connect with CRR Program staff any time to learn more, ask questions, or get feedback back from technical advisors.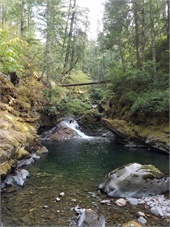 Please contact Melora Shelton 253-441-4994 with questions, if interested in applying, or to be put on a notification list for information as it becomes available.
2024 Grant Round materials

Additional resources

Key dates

September 30: Deadline to request fall workshop
February 12 – March 24: pre-application meetings (required, contact Tacoma Power to schedule)
March 4: Letter of Intent due at noon (required
April 1: Draft Application due at noon (required)
April 22: (week of): proposal presentations (required, Tacoma Power will contact to schedule)
May 20: feedback emailed to applicants
June 24: Final Application due at noon (required)
October 3: FTC makes CRR funding decisions

See the full calendar here.