New Electrical Services
Tacoma Public Utilities is currently experiencing ongoing supply chain issues that could impact the timelines for new service connections. These ongoing supply issues are resulting in a dwindling stock on hand due to increased material lead times and shipment delays, as well as increased costs for high demand items. We are working on solutions to ensure that construction timelines stay on track to the best of our abilities.

The supply chain constraints are not specific to one type of material or affecting just the Puget Sound region.
Neighboring utilities are experiencing the same delays.
We are seeing a variety of issues coming from our distributers, ranging from contracts being terminated, sellers not following through with already negotiated pricing, significant increases in pricing, and long lead times and extended delivery timelines, sometimes multiple times.
We are making every effort to track and communicate material availability to our customers, however, our ability to determine when certain materials will arrive is diminishing.
Projects may need to be prioritized based on readiness for service or other factors.
We will notify any new applicants if we expect there will be impacts specific to their project.
For  new electrical service within the Central Business District:
Central Business District Electrical Service Application
To find out if your service is located within the Central Business District, review the Central Business District Area map.
For new electrical service outside the Central Business District: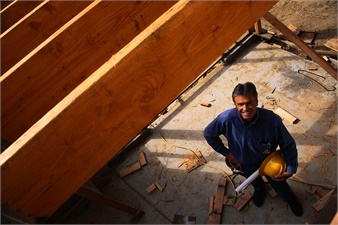 Not sure whether your project is to be served by Tacoma Power? Check out the following Tacoma Power Service Area map.
Please review current Electrical Construction Standards.
Electrical Service Application
Apply for an electrical permit
Project timeline estimates
Depending on the complexity of your project, we estimate timelines for service completion remain weeks or even months longer than before the COVID-19 pandemic. We recognize these delays and extended timelines produce cascading impacts for our customers and sincerely regret any inconveniences created.
Below are the estimated times required for each phase of the application process. These timelines may vary due to project complexity.
Application process: 4 weeks
Engineering: 2 weeks
Service connections: 2 weeks

Scheduled outage with crew

Application process: 4 weeks
Engineering: 2 weeks
Service connections: 2 weeks

Existing SSB, overhead, 320A or less

Application process: 4 weeks
Engineering: 1 week
Service connections: 1 week

New SSB or transformer

Application process: 10 weeks
Engineering: 6 weeks
Service connections: 4 weeks

UGP/OH

Application process: 10 weeks
Engineering: 6 weeks
Service connections: 2 weeks

Application process: 4 weeks
Engineering: 8 weeks
Service connections: 4 weeks