New Electrical Services
For new electrical service within the Downtown Tacoma Network, please fill out a Downtown Area Electrical Service Application. To find out if your service is located within the Downtown Network, review the Downtown Network Area map.
For new electrical service outside the Downtown Tacoma Network: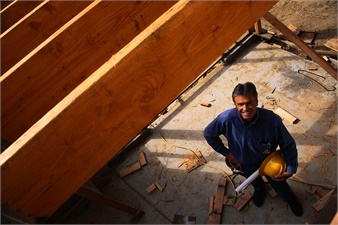 Not sure whether your project is to be served by Tacoma Power? Check out the following Tacoma Power Service Area map.
Please review current Electrical Construction Standards.
Electrical Service Application
Apply for an electrical permit
Project timeline estimates
Depending on the complexity of your project, we estimate timelines for service completion remain weeks or even months longer than before the COVID-19 pandemic. We recognize these delays and extended timelines produce cascading impacts for our customers and sincerely regret any inconveniences created.
Below are the estimated times required for each phase of the application process. These timelines may vary due to project complexity.
Application process: 4 weeks
Engineering: 1 week
Service connections: 2 weeks

Scheduled outage with crew

Application process: 4 weeks
Engineering: 2 weeks
Service connections: 2 weeks

Existing SSB, overhead, 320A or less

Application process: 4 weeks
Engineering: 1 week
Service connections: 1 week

New SSB or transformer

Application process: 4 weeks
Engineering: 4 weeks
Service connections: 4 weeks

UGP/OH

Application process: 4 weeks
Engineering: 4 weeks
Service connections: 2 weeks

Application process: 4 weeks
Engineering: 8 weeks
Service connections: 4 weeks