Community Involvement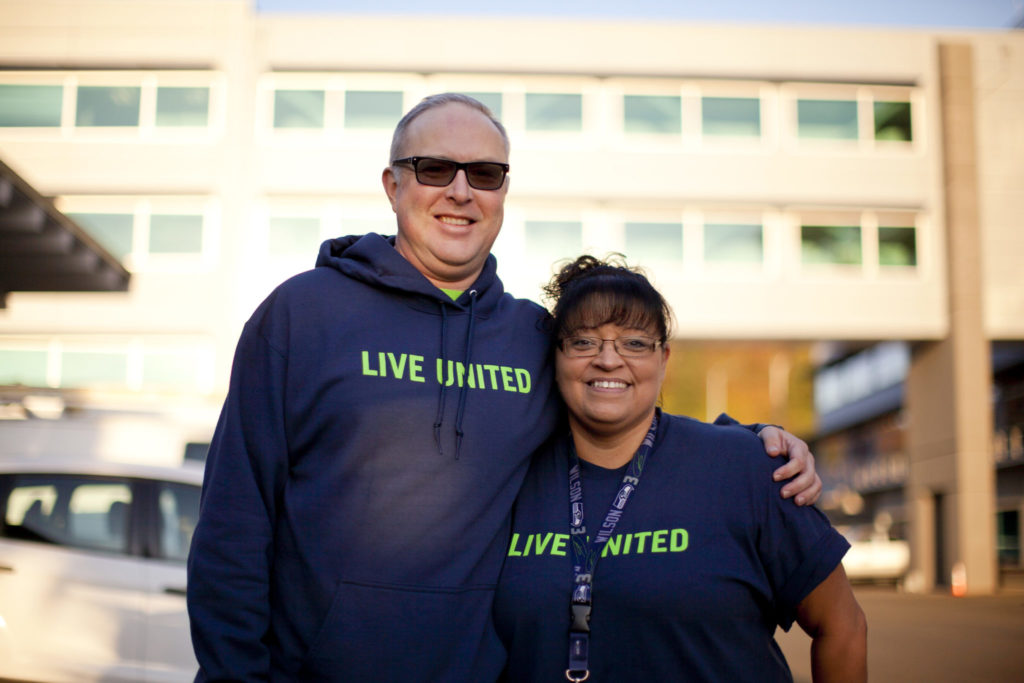 Community Connection is our employee volunteer program. We created it to match our employees' skills with the most pressing community needs we are best suited to address. For example, we focus on our region's affordable housing crisis because we understand the building industry and the challenges some people face in paying their utility bills or making necessary utility upgrades.
We also help improve the houses of seniors and others in need so they can remain in their homes and their neighborhoods. We do this by working with Rebuilding Together, an organization that helps qualify homes owned by seniors or individuals with disabilities that could benefit from this assistance.
Each year, we select 35-45 projects for Community Connection, making it the largest program of its kind in western Washington.
We also created a Senior Assistance Fund, which is entirely funded by our employees. It provides one-time utility bill assistance of $100 to low-income senior customers currently in need of help.
In 2022, TPU employees volunteered 844 hours and contributed more than $255,682 in cash, in-kind contributions and volunteer time to the communities we serve. We are proud of our employees for making a positive difference in our community.
To see our volunteers in action:
We have partnered with the following nonprofits on Community Connection projects:

Boys and Girls Club of South Puget Sound
Comprehensive Life Resources
Communities in Schools of Tacoma
Emergency Food Network
Habitat for Humanity
HopeSparks
My Sister's Pantry
Rebuilding Together South Sound
The Salvation Army Tacoma-Corps
United Way of Pierce County
Nourish Pierce County

The Community Connection program has earned the following awards:

Most Persistent COVID Team – Rebuilding Together South Sound (2023)
Campaign of the Year – Public Company – United Way of Pierce County (2021-2022 Campaign)
Campaign of the Year – Public Company – United Way of Pierce County (2020-2021 Campaign)
Silver Spoon Award – Volunteer Service – Emergency Food Network (2020)
Campaign Coordinator Team of the Year – United Way of Pierce County (2019-2020 Campaign)
Corporate & Civic Partner Award – Emergency Food Network (2020)
Corporate & Civic Partner Award – Emergency Food Network (2019)
Corporate & Civic Partner Award – Emergency Food Network (2018)
Business of the Year – My Sister's Pantry (2018)
Community Partner Award – HopeSparks (2018)
Campaign of the Year – Public Sector – United Way of Pierce County (2015-2016 Campaign)
Community Service Award – American Public Power Association (2017)
Governor's Volunteer Service Award (2016)
Corporate Partner Award – Emergency Food Network (2016)
Campaign of the Year – United Way of Pierce County (2014-2015)
Silver Spoon Award, Volunteers of the Year – Emergency Food Network (2014)
Premiere Partner – United Way of Pierce County
Community Partner of the Year – United Way of Pierce County (2012-2013 campaign)
Stan Naccarato Community Service Award – Boys & Girls Clubs (2012)
Campaign of the Year – United Way of Pierce County (2009 – 2010)
Corporate Support Award – The Nonprofit Center (2009)
Volunteer of the Year (coordinating team) – United Way of Pierce County (2008-2009)
Community Service Award – American Public Power Association (2008)
Campaign of the Year – United Way of Pierce County (2007 campaign)