Cushman Substation
UPDATE: August 7, 2020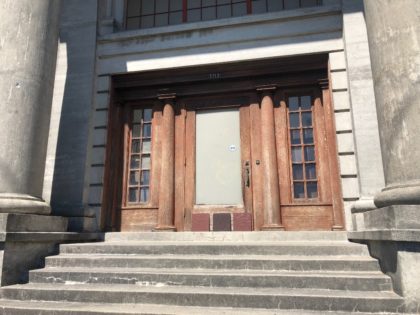 Our crews are restoring the main entrance of the Cushman Substation, including the oak door and framing, windows and glass, and associated hardware. Work began in August, and we expect restoration to take about two months. The area is fenced off for safety and security until we complete the restoration work.
In 2017, we signed a Memorandum of Agreement (MOA) with the Army Corps of Engineers, the Department of Archaeology and Historic Preservation, Tacoma's Landmark Commission, local tribes, and other stakeholders to mitigate for the loss of the historic towers at Henderson Bay listed on the National Register of Historic Places.
Per one of the stipulations in the MOA, we agreed to restore the main entranceway at the Cushman Substation (est. 1925). We have been working with a professional architectural historian to ensure we follow federal restoration guidelines for the National Register property.
Background
The Cushman and Adams substations were built in the mid-1920s to bring electricity from the Cushman Dam to Tacoma. For many years, the substations served as active parts of the electrical system.
How is Cushman Substation currently used?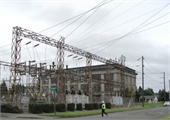 As of Aug. 27 2018, the substation no longer energized and is not a functioning part of the utility's power system. The building is used for heavy equipment repair and storage of materials.
What does the future hold for Cushman Substation?
Both Cushman and Adams substations are on the Tacoma Register of Historic Places. In June 2017, the Tacoma City Council determined that these portions of the property be added to the register:
The exteriors of both substation buildings
The sites surrounding both buildings (not including the non-historic electrical switchyard equipment)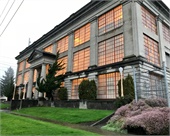 The Council also determined that the City of Tacoma and Tacoma Power will establish a process to encourage timely redevelopment of the two properties.
During the next few years, we will continue work to identify alternatives for the equipment repair and storage currently taking place at Cushman Substation. We have also begun to identify environmental clean-up needs.