Power Out at Home
Power outage readiness: What you need to know before, during and after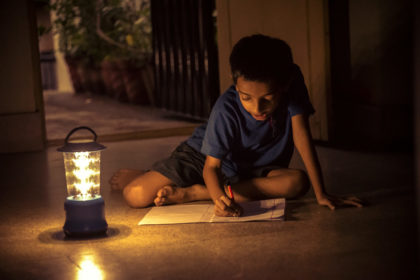 Before a power outage, plan ahead
If you have Life Sustaining Equipment call 253-502-8600. We will notify you before planned outages and tag your meter with a medical seal if your doctor completes and sends us a Healthcare Provider form. 

 

Register

for the Tacoma Power outage platform. Our outage portal and website and outage map are mobile responsive, so you can access them via your smartphone when your power is out. 

Update your notification preferences so you can report outages online and via text, and receive updates by email. 

Keep our outage number handy: 253-502-8602. 

Prepare an emergency kit, these kits could include batteries, flashlights, non-perishable food, and water.

A checklist can be found at

Ready.gov/plan

.

 

Have a list of contacts available, and keep your cell phone(s) charged. 

If are dependent on a well for your water, you should have at least a gallon of drinking water a day for each person in your house for drinking and cooking. 

Ask us to trim or remove hazardous trees away from power lines by calling 253-502-8729. We will remove trees and related debris that are unlawful for a qualified contractor to remove. Learn more online here. 

 
During a power outage, follow these tips to learn more and stay safe
Visit our Power Outage Map

to report your outage and view information about outages in progress. 

Turn off and unplug electronics such as computers, TVs, and security systems. 

Turn off all appliances, water heater, air conditioning and heating units, and lights. 

Keep your refrigerator closed to keep food cold. Remove ice cream from the freezer; it is one of the first things to melt and is messy. For tips on food safety, see

the Centers for Disease Control's

website. 

Turn on a porch light and one inside light so you and our crews will know when your service is restored. 

Stay inside. If outside, stay away from any damaged or downed power lines – always assume they are energized. Move away and call 911 .

Do not use a natural gas range to heat your home. Don't burn charcoal for heat or cooking indoors. Both fuels give off dangerous fumes. 

Use flashlights, not candles. Candles may start a fire. 

Use generators properly. Never plug portable or auxiliary generators in to a wall outlet.

Learn more about generator safety.

 

 
What to do once your power is restored:
Turn lights and appliances back on one at time to avoid overloading circuit breakers. 

 

If you see downed power lines, do not go near them. Call 911.