Power Outages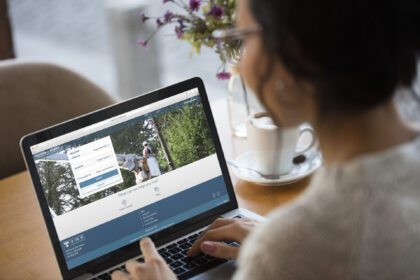 Power outages occur due to both planned and unplanned events. Stay in the know when your power goes out.
Tacoma Power's outage portal offers more features and information, and allows you to easily report a power outage online or via text message. You can also choose to receive updates to your phone or via email.
Register using your TPU account number and the phone number associated with your TPU account.
REGISTER NOW
---
When widespread outages occur, ETRs may initially be assigned automatically and need additional assessment before they can be considered an accurate estimate. When our repair crews arrive on-site and assess damages and required repairs, they will update the outage map with a more precise ETR. We recommend checking the map regularly for updates or enroll to receive email and/or text message notifications.
Registering for our outage platform provides the best experience for reporting and tracking outages. However, you can report an outage online without having an account.
Follow us on Facebook and Twitter.
Disclaimer
The outage information we report is based on estimates and projections. Tacoma Power makes no express representations or warranties regarding its accuracy. We make every reasonable effort to post the best, most readily available data we have.
Registration FAQ:
No. The outage portal is not connected to MyAccount. You must create an outage account even if you already use MyAccount to manage and pay your bill.

Your account number is located on your bill in the upper right-hand corner. See an example here.

You can confirm your phone number by calling our customer services team at 253-502-8600.

If your business is a Tacoma Power customer, you can register! Use the account and phone numbers associated with your TPU business account. If you have problems or questions, call our Business Solutions office at 253-502-8606.

If you are trying to register and receiving a message that the system is unable to validate your information, you are most likely using the incorrect phone number. Check to see which phone number is associated with your TPU account before trying to register again.

Once you have registered and activated your account, login and set your notifications preferences.

Click "Profile" in the menu on the top.
Click "Set Notification Preferences" or "Notification Preferences."
Add your phone number(s) and email address(s) and hit "Save."

Next time you experience a power outage, you can login to the portal to report your outage or text "Out" to 24764 if you have enrolled in text alerts.
Need help? Call our Customer Services team at 253-502-8600. Our business hours are Monday through Friday, 8 a.m. to 5:30 p.m.
Once you enroll, set your notification preferences. You can add another member of your household, family member or friend to receive alerts when the power goes out at your home.
You can still report an outage over the phone by calling 253-502-8602.
This map will help you locate and learn more about current outages. Click the icon on the map indicating an outage and learn more about the cause, number of customers affected, and status of restoration.
Power outages become more likely during fall and winter. Although Tacoma Power has a very reliable system, it's a good idea to prepare for a power outage just in case it happens.

Update your notification preferences so you can report outages online and via text, and receive updates by email.
Keep our outage number handy: 253-502-8602.
Learn how to manually operate your automatic garage door.
If you use electricity for water, such as a well with an electric pump, have enough water available to last a couple of days. You should have at least a gallon of drinking water a day for each person in your house for drinking and cooking.
Put together an outage kit before an outage:

Flashlight(s)
Wind-up or battery-powered clock
Battery-powered radio
Extra batteries for flashlight, clock and radio
Food that you don't have to heat
Manual can opener

Life support
If you or someone in your household depends on electricity for life support, please call us at 253-502-8600 before an emergency. We will note your account, and your home will be a priority during outages.

During a power outage, follow these tips for safety:

Do not use a natural gas range to heat your home. Don't burn charcoal for heat or cooking indoors. Both fuels give off dangerous fumes.
If you use a kerosene or propane space heater, open a window for ventilation. Otherwise, there is a real danger of death from carbon monoxide poisoning.
Use flashlights, not candles. Candles may start a fire.
Never plug portable or auxiliary generators in to a wall outlet. Learn more about generator safety.

Communications lines are the lowest lines on a power pole. They are thinner than power lines, which hang above. Click here to view a diagram that shows all the different lines running from the street to your home.