Lighting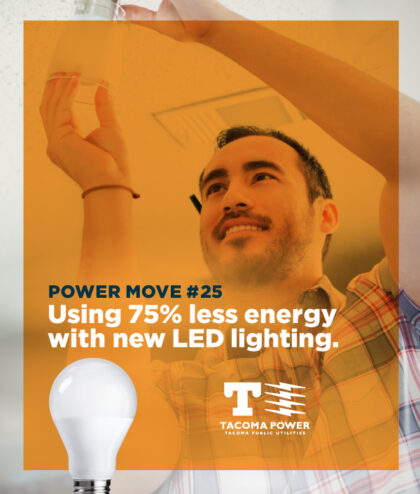 Overview
Using LED lighting in your home, rental property or business conserves energy and saves you money. LED (light-emitting diode) bulbs use about 75% less energy and last 15 to 20 times longer than incandescent bulbs. ENERGY STAR®-certified fixtures and bulbs provide the same amount of light as incandescent or halogen bulbs while giving you a true and natural color without the flicker or noise of traditional bulbs.
Multifamily and Condo LED Rebate Program Details
On average, lighting accounts for 20-40% of the total electric bill for multi-unit properties, so installing energy-efficient LED bulbs can help you save money on your electric bills and use less energy.
We offer rebates for up to 60% off your total lighting project cost. Rebates for lighting upgrades are available for properties with two or more units per building:
Get a rebate for upgrading the lighting in common areas, hallways, parking lots and clubhouses. Use our Bright Rebates Calculator to determine your exact rebate amount. Learn more.
To potentially save even more money, schedule a free energy assessment with one of our energy efficiency specialists. These on-site visits can help identify cost-effective improvements for individual units and common areas. We can also answer your questions, provide a list of participating contractors and help you develop an upgrade plan that best meets your needs and budget.
To schedule your assessment, contact us at (253) 502-8363 or rebates@cityoftacoma.org.
Find a Contractor
Rebate Requirements for Lighting in Common Areas
Rental properties must have two or more units per building
Replacement fixtures must be LEDs with photocell controls (where applicable)
LED lamps and fixtures must be listed on one of the approved-products lists (DesignLights® Consortium or ENERGY STAR®)
Contractor must submit a lighting plan and product specification sheets to Tacoma Power for approval prior to purchase and installation
Proposal must include a completed Bright Rebates Calculator Application with qualifying replacements
We will conduct a comprehensive, on-site property assessment prior to project approval and upon completion
Property must be served by Tacoma Power
Not Eligible
New construction
Single-unit rental properties
Commercial Lighting Rebate Program Details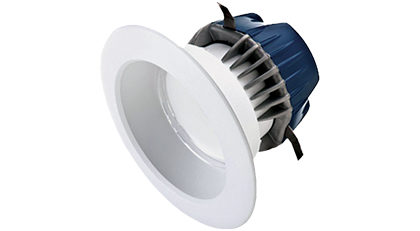 Updating old light bulbs and fixtures is a cost-effective way to save money and energy at your business. Along with the monthly savings you will see on your utility bill, our Bright Rebates Program can reduce the total cost of your lighting upgrade project by up to 100%.
Commercial upgrades eligible for a rebate include:
Upgrading from T12,  T8 or T5, to LED lamps, fixtures or retrofit kits
Upgrading from HID to LED
Switching exit signs to LED
Installing occupancy sensors and lighting controls (excluding code required exterior photocells)
For more information about the Bright Rebates Program, contact us at (253) 502-8619 or BrightRebates@cityoftacoma.org.
Commercial Rebate Requirements
Your business must be a Tacoma Power customer served by a business rate
You must submit an application with required documents and obtain project approval before installing any materials
LED fixtures and lamps must be listed on one of the following approved lists:
Additional Commercial LED Rebate Information
*Program requirements and rebate amounts are subject to change without notice. Check with Tacoma Power for current information. Energy and heating savings are estimates only. Actual savings may vary. Tacoma Power does not make any representations, promises or warranties with respect to actual cost savings from any of the products. Tacoma Power does not endorse any particular contractor, manufacturer or product.