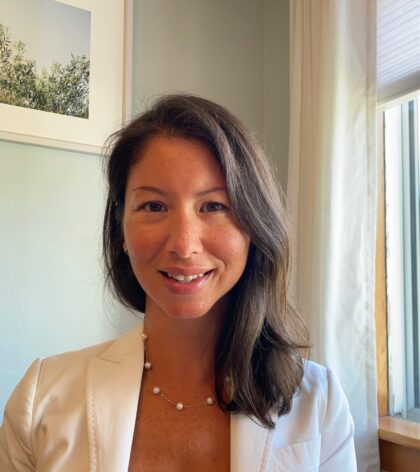 Today, Anita Gallagher, an independent government relations consultant and freelance writer working primarily in the public policy arena, will attend her first meeting as the newest Tacoma Public Utility Board member.
Prior to starting her own business, Gallagher led government relations for the Pacific Northwest for Lime, the world's largest shared electric vehicle company. She also led government relations in Tacoma's City Manager's Office and served as Regional Relations Manager for Tacoma Public Utilities. Gallagher holds a Master's degree in Business Administration from Colorado State University, a Bachelor of Arts degree in Sociology and Criminal Justice, and a Bachelor of Arts degree in Political Science, both from Washington State University.
Gallagher is President-elect on the Board of Directors for "Downtown: On the Go" and serves on the University of Washington-Tacoma's School of Urban Studies Advisory Board. Gallagher is also an American Leadership Forum Class XXX fellow.
"I am excited to serve my community as a member of the Public Utility Board. During the time I worked for the Utility, I attained firsthand knowledge of the operations in each of the three utilities and was proud of our collective work to provide excellent service to our customers," said Gallagher. "As a Board Member, I will focus on maintaining our value proposition to customers, enhancing affordability for vulnerable populations, and strategic planning to ensure that we are well-positioned to meet future demand for our services."
Former Public Utility Board Member Holland Cohen departed from the board in July, creating the vacant position. Gallagher will serve out Cohen's term as a board member through June 30, 2026.
The Public Utility Board is a five-person governing body for Tacoma Public Utilities, which consists of Tacoma Power, Tacoma Water, and Tacoma Rail. Tacoma Public Utilities serves 200,000 customers in the Tacoma-Pierce County area.
Board members are appointed by the mayor and confirmed by the Tacoma City Council. Members serve a five-year term without pay. The Board meets on the second and fourth Wednesday of the month. The public can attend meetings in-person or virtually and should check MyTPU.org and Tacoma Public Utilities social media for times and Zoom information. Meetings are also broadcast live and live-streamed by TV Tacoma.
Submit written comments to the Public Utility Board at UtilityBoard@cityoftacoma.org. Comments will be provided to the Board if received by 2 p.m. before the meeting.
For more about the Public Utility Board, visit MyTPU.org/Board.