Water Source
The source of our water supply varies throughout the year, depending on the season, weather, snowpack level, inflows and water storage conditions.
Our average available supply is 110 million gallons per day. The average use is 55 million gallons per day.
The maximum amount of water available by source is shown below.
Green River – 72 million gallons per day
7 North Fork wells (alternative Green River supply) – 84 million gallons per day
Local wells – 59 million gallons per day
Interruptible Green River supply – 27 million gallons per day
Water Supply Conditions as of April 23, 2021
Our water supply continues to be more abundant than it has been at this time during the last several years.
Snowpack in the Green River Basin is about average for this time of year. Snowpack usually starts building in early November, peaks in early April and melts in June.
The pool behind the Howard Hanson Dam is being refilled. The reservoir is generally kept empty for flood storage during November through February.
To learn more about your water supply, see the following pages: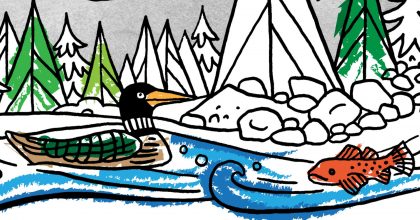 Our water comes from far away. Most of it comes from the Green River Watershed, 40 miles from Tacoma . Tacoma Water's new free activity booklet provides an engaging way for adults and children alike to learn about water conservation and understand where our water comes from and how it gets to you! Color water pipes and tanks, find the many animals in the watershed word search, and look for sasquatch in the forest. Adults and educators may want to use the booklet as a teaching tool about our local water cycle. Download and print as many copies as you'd like at MyTPU.org/WaterActivityBook.