Green Hydrogen
New industries are coming to Washington as the state implements programs to decarbonize the economy, including a new requirement to clean up transportation fuels. The Tacoma area is well-positioned to be a center of green hydrogen production and we are actively supporting the development of this emerging industry. Green hydrogen is a clean fuel that can be produced using just water and electricity. To help the industry grow, TPU created the nation's first electrofuels rate, supported green hydrogen-related legislation, and assists with statewide efforts to pursue federal funding. The green hydrogen industry has the potential to help us meet our climate goals; provide new, family-wage jobs for the region, and clean up our industrial zones.

Green hydrogen is clean fuel
Green hydrogen is produced through electrolysis, which is the process of using electricity to split water into hydrogen and oxygen. Green hydrogen can be used in many ways: as a zero-emission fuel for vehicles and vessels, an energy source and feedstock for industrial processes, a way to stabilize the electric grid, and many other end uses.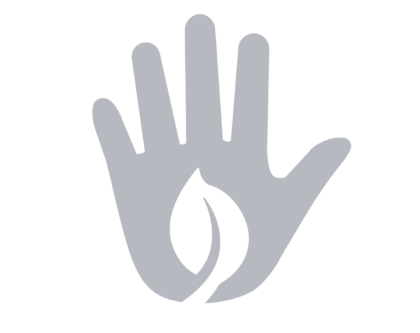 Taking action on climate change
TPU and Tacoma Power are committed to addressing climate change. Green hydrogen has the potential to be adopted by many industries and can be especially useful in decarbonizing aspects of our state's economy that are difficult to electrify.

Green hydrogen is safe to produce and use
Every fuel has some degree of risk associated with it, but safety can be ensured with properly designed fuel systems and adherence to safety guidelines. Hydrogen producers in our region would be required to meet requirements related to environmental land use and regulations. Also, unlike many fuels, hydrogen is non-toxic and, because it's lighter than air, the gas rapidly disperses in case of a leak.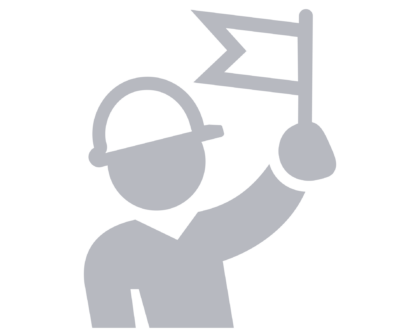 Tacoma is well-positioned to be a leader
Our service area is uniquely positioned to be a premier location for green hydrogen investment, innovation, and use. Many aspects of our region make us a strong candidate for green hydrogen investment, including our clean and affordable electricity, active deep-water seaport, proximity to I-5 and rail lines, and robust commercial and industrial sectors.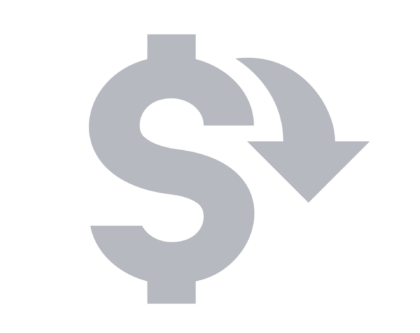 TPU rate incentivizes hydrogen production
We created one of the nation's first electrofuels electric rate. This new rate provides a discount from our regular industrial rates (about 15%) in exchange for being interruptible to protect the interests of Tacoma Power's customers. Our rate has received national and international interest from hydrogen producers.

Green hydrogen is an important way to store carbon-free power
Producing green hydrogen from carbon-free power helps the power grid accept more wind and solar generation (much like a battery) but in a more efficient way. Developing green hydrogen can help the region transition to cleaner power more quickly.

Green hydrogen can replace industrial fossil fuels in use today
Many important industries like steel manufacturing and fertilizer production use natural gas and other fossil fuels as feedstock. Green hydrogen can replace those fuels and reduce the environmental impact of their use.
We want to hear from you
Click here to submit a comment or question about green hydrogen
Electrofuels (also known as e-fuels or synthetic fuels) are an emerging class of carbon-neutral fuels made with carbon-free energy, water, and sometimes other gases (examples: nitrogen or carbon dioxide) as an alternative to fossil fuels. Electrofuels do not include fossil fuel feedstocks (such as methane or petroleum), nor do they include agricultural crops (ethanol) or waste cooking oil.

An electrofuel rate incentives companies to locate their hydrogen businesses in our service area. This rate will also allow us to generate new revenue while ensuring reliability with the ability to interrupt hydrogen production. The growth of a clean fuels industry in our region could allow us to use surplus hydropower to help decarbonize parts of the economy without the need to build new power plants and transmission lines (saving our customers money); produce new, green jobs; and support our vulnerable communities by cleaning up industrial areas by reducing emissions.   

Since the introduction of Tacoma Power's electrofuel rate in April 2021, we have fielded numerous inquiries from companies (domestic and international) interested in utilizing the rate and locating their businesses in our service territory. These companies represent all aspects of the green hydrogen supply chain, including producers, transporters, distributors, energy storage companies, power generators, fueling stations, and vehicle manufacturers. 

The Washington Legislature has found that the use of green hydrogen produced from carbon-free feedstocks is essential for a clean energy ecosystem and for reducing emissions. Recent legislation provides tax incentives for producers, funds various pilot projects, and clarifies the authority of public utilities to produce and distribute the fuel. There will likely be continued interest in clean fuels as Washington's climate-focused regulations come into effect that impact electricity generation, transportation fuel, and industrial carbon emissions. 

Until recently, the federal response has mostly focused on research and development of new technologies. However, Congress provided new funding for at least four regional clean hydrogen hubs to improve clean hydrogen production, processing, delivery, storage, and use. TPU is actively participating in the state's effort to apply for this funding.

Recently passed by Congress, the Bipartisan Infrastructure Law created a new "Office of Clean Energy Demonstrations" under the Department of Energy and provided more than $8 billion in funding for Clean Regional Hydrogen Hubs. These hubs will improve clean hydrogen production, processing, delivery, storage, and use. There is a coordinated effort in Washington State to apply for this funding, and Tacoma Public Utilities is actively participating in the process, along with state agencies, local governments, private industry, tribal governments, labor groups, and other utilities.