Cargo and Material Handling Equipment Incentives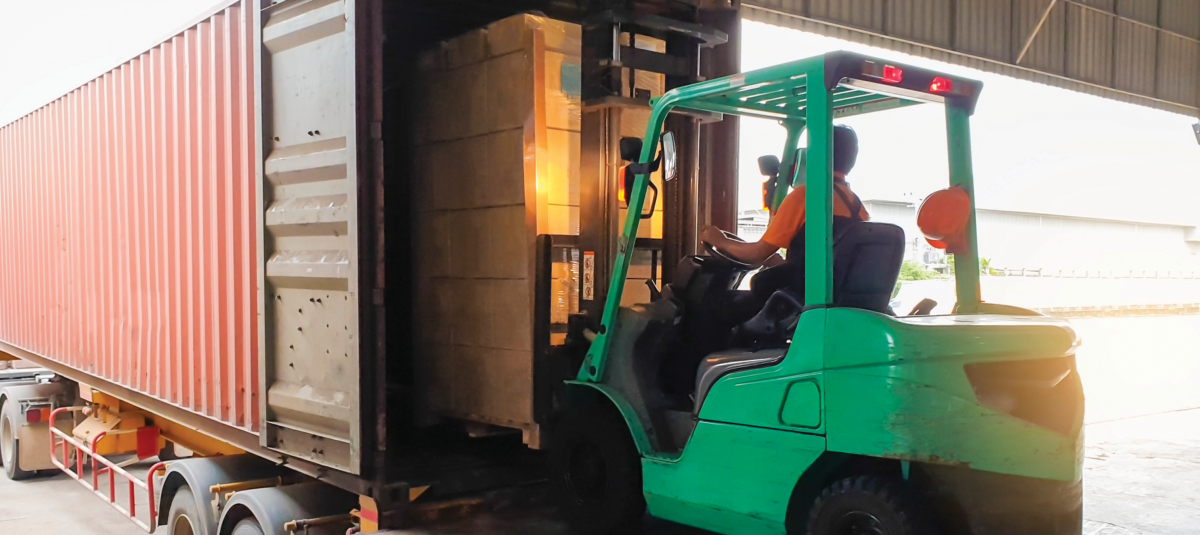 LIMITED-TIME OFFERS
Receive up to 50% of the construction and electrical equipment costs and up to 100% of the electrical upgrade costs to replace your diesel, gas, or propane forklifts, hostler trucks, or loaders with new battery-electric cargo handling equipment
You can improve productivity and reduce operating costs by replacing your diesel, gas, and propane equipment with new battery-electric cargo handling equipment. It is quieter, has no harmful emissions, lowers vibrations, increases driver visibility and reduces fuel and maintenance costs.
Benefits of Electric Cargo Handling Equipment
Makes less noise, reduces damage to employees' hearing, increases safety, and improves communication between equipment operators and other employees.
Eliminates exhaust emissions, which is important in indoor environments and around perishable products, and better for the environment.
Reduces downtime due to maintenance means more equipment time on the road.
Lower fuel cost by 75% and maintenance cost by 30%!
Hostler trucks and yard mules can save more than $20,000 per year on fuel and maintenance.
Electric forklifts can save more than $4,000 a year on fuel costs over their propane counterparts.
Funding is limited; act fast. Our energy experts will help you…
Receive funding to install battery-electric cargo and material handling charging equipment and infrastructure within the City of Tacoma.
With a FREE assessment to determine whether local utility infrastructure is equipped to handle increased electric loads, and help you apply for a grant to cover the cost of rolling stock.
With a FREE estimate of lifecycle costs and benefits specific to your business.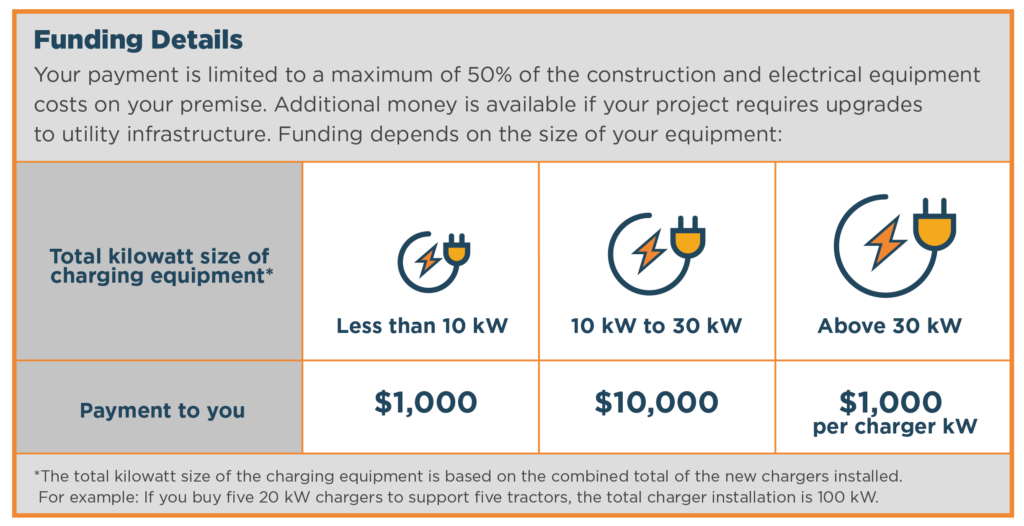 Funding Requirements
Your project must be within the City of Tacoma and comply with local permitting requirements.
Your project must meet the specifications outlined in your application.
Your project must replace existing gas, diesel, or propane cargo or material handling equipment.
You must provide documentation verifying the project details, including equipment specifications and installation cost.
You must provide us with two weeks of monitoring and verification of energy use data after installing the equipment you incorporate into your daily operations.
You must install the equipment and make it operational before December 15, 2022.
Steps to Receive Funding
Receive a preapproval email from us that will include:

A notice that your local electric system can support the load for your project. In the event your electric system cannot support your project, we will contact you.
An estimate funding amount based on the project description.
A notice that you may buy and have your EVSE equipment installed.

Install your electric vehicle charging equipment as described in the pre-approval email.
Complete the mutually agreed upon monitoring and verification protocols.
Submit the following items within 30 days of completing your project:

A copy of the manufacturer electrical specifications for EVSE;
Copies of all invoices from the purchase and installation of equipment;
And the signed complete Transportation Electrification Funding Application and Agreement.
Email Jeremy Stewart or call 253-396-3294 to start your project today!
We received third-party funding to support EV charging projects in the City of Tacoma. Funds support the installation of public EV charging stations, EV charging at multifamily properties, and charging for electric cargo and material handling equipment. Funding is limited and will expire on December 15, 2022.