Ductless Heat Pump Rebates
Overview
Installing an efficient ductless heat pump (DHP) allows you to heat and cool your home while using less energy and lowering your utility bill. Compared with traditional electric baseboard or electric forced air furnaces, DHPs use 25-50% less energy, which means significant annual savings for you. DHPs are also reliable, easy to operate using a remote control and provide consistent heat. DHPs have built-in air filters to keep equipment clean and improve indoor air quality. And they use ultra-quiet fans to reduce noise common to other heating and cooling systems.
A DHP includes two main parts: an indoor unit and an outdoor unit. The indoor unit is mounted on the wall in your main living area. It is connected to the outdoor unit, which is placed on ground level, with copper pipes and electrical wiring. Connecting the units only requires making a three-inch hole in your exterior wall, so installation is relatively easy. In contrast to central heat pumps, DHPs do not require you to install a duct system throughout your house. Learn more about how to use and care for your Ductless Heat Pump.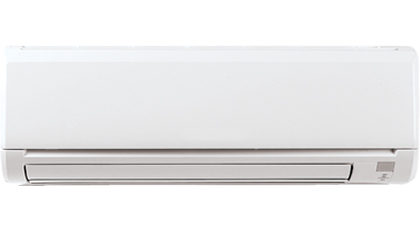 Ductless Heat Pump Rebate Details*
We offer eligible property owners a $500 rebate towards the purchase and installation of a qualifying DHP.
The rebate is limited to one per home or living unit. Additional rebates may be available from product manufacturers, so ask your contractor about your options.
Find a Contractor
Rebate Requirements
Not Eligible:
Residential properties with five or more units per building
New construction
Homes with an existing central heat pump
Ductless Heat Pump Loan Details
To help you purchase a DHP, we offer a seven-year, zero-interest loan for residential properties with up to four units per building. The maximum loan amount is $4,000 and the monthly loan payment is about $48.
DHP Deferred Loan Details
Income-eligible customers may qualify to receive a rebate and a deferred loan for their DHP. The deferred loan of up to $3,500 and $500 rebate should cover the cost of the DHP.
Deferred Loan Requirements
You must own and live in the home. Manufactured homes do not qualify.
You must complete and submit a Deferred Loan Application, including the supporting documents
the work must be completed by a Tacoma Power Participating Contractor
Loan Requirements
You must own the home and land.
Eligible customers must have a good TPU payment and credit history.
Must be installed by a Tacoma Power Participating Contractor
If the total cost exceeds the loan amount, you are responsible for the remaining balance.
Not Eligible:
Residential properties with more than five units per building
Limited liability companies (LLCs) and corporations
New construction
How to Apply
Simply fill out the relevant application below, check the box next to the rebate you want to claim and submit it to us.
Additional relevant documents and checklists
To learn more, see our Rebates page and Rebate FAQs.
*Program requirements and rebate amounts are subject to change without notice. Check with Tacoma Power for current information. Energy and heating savings are estimates only. Actual savings may vary. Tacoma Power does not make any representations, promises or warranties with respect to actual cost savings from any of the products. Tacoma Power does not endorse any particular contractor, manufacturer or product.