With more people at home during the COVID-19 State of Emergency, it's easy to use more energy and water. Here are some easy, no- or low-cost ways to save resources:
Heat your home efficiently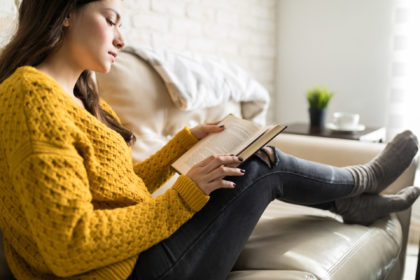 Lower your thermostat by a few degrees and bundle up. Throw on a sweater, some cozy socks, and sweatpants to stay toasty.
Make sure all your windows and doors are closed tightly. Keeping cold air out is a critical part of keeping it warm inside.
Take advantage of your curtains, blinds, and shades. When it's sunny out, open your window coverings to take advantage of the sun's free warmth. But don't forget to close them at night—when drawn, standard curtains can reduce a room's heat loss by 10%.
Clean or replace the filters in your heating system. Dirty filters make your system work harder and run longer than necessary.
Use electricity wisely
Set up energy savings modes on work from home equipment. Most computers, monitors and phones have built-in settings to save energy.
Check your video game consoles. Consoles consume significant amounts of energy, even when in idle or standby modes.
Turn off lights that aren't being used.
Don't waste water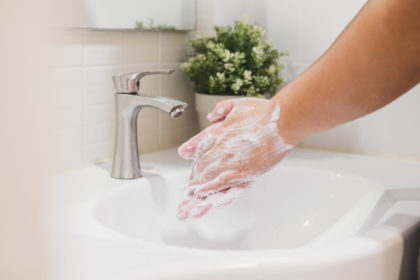 When washing your hands, turn off the water while you're humming "happy birthday."
If you're doing dishes in the sink, don't let the hot water run. Fill up the sink with hot water to wash dishes in, and let them soak.
Run full loads in the dishwasher.
Looking for more ways to save? Here are some easy DIY projects:
Check your doors. Large gaps between the bottom of your door and your floor can allow frigid air in from outside. Thankfully, there are many ways to close this gap, such as a door sweep. This normally costs less than $20, and can be easily installed. Minimizing air leakage will save energy all year long, whether you're heating your house in the winter or cooling it in the summer.
Check your windows. If they're leaking, you can seal them up with caulk using these tips from energy.gov.
For rebates and other ways to save energy and water, visit our Ways to Save page.
If you need help paying your bill, TPU has set up an Emergency Assistance Program for customers impacted by COVID-19. For additional information on how TPU can help you during COVID-19, visit MyTPU.org/COVID19.