2020 Director's Letter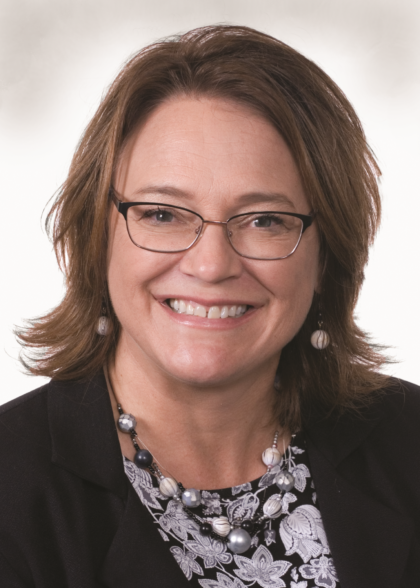 The year 2020 was chalked full of uncertainty and change for Team TPU and our community as the COVID-19 virus continued to spread throughout Pierce County and the world. Our employees embraced new digital workplace tools, like Zoom and Microsoft Teams, to shift to a virtual work environment.
Safety remained a high priority, especially for those employees who could not work remotely. Our line and wire workers, water system staff, and other field employees adopted new safety protocols. They began reporting to different crew sites, implementing shift rotations, keeping a physical distance when possible, coordinating vehicles in new ways, and wearing masks and gloves while working.
Despite experiencing an unusual year of unprecedented proportion in our lifetimes, our team still achieved many impressive successes in supporting our strategic directives.
Equity and Inclusion
We are committed to achieving equity and inclusion in our workforce, service area, policy decisions, and community and stakeholder engagement.
Virtual Equity 101 training continued at TPU, and 57.14% of our full-time employees completed the training by the end of 2020, which exceeded our goal of 50%. In addition, 100% of our section and assistant section managers completed Equal Employment Opportunity training.
With businesses still impacted and people unemployed in 2020, we spread the word about federal and county assistance funding, our payment assistance and arrangements, extended payment plans, and late fee waivers, and suspended utility disconnections for nonpayment. In addition, we repurposed our Bill Payment Assistance funds into Emergency Assistance making $2.4 million available and expanding eligibility requirements to more than 10,000 customers in need.
We also launched a relief program to support small businesses in Tacoma. The funds were a component of the City of Tacoma's Coronavirus Relief Funds from the federal CARES Act allocated to cities as part of the State of Washington's response to COVID-19. Businesses within the city limits could qualify for up to $750 on utility charges incurred since March 17, 2020.
Financial Sustainability
After an extensive selection process, we finalized a public-private partnership with Rainier Connect, LLC, a local, family-owned Internet Service provider that allows us to maintain ownership of our fiber asset, met all 12 of our policy goals, and transitioned Click! cable TV and internet customers without any service interruptions.
We updated our Integrated Resource Plan (IRP), a tool that helps us plan for an uncertain future to continue providing reliable, low-cost power to our customers for decades. In each IRP, we look out over the next 20 years. We use sophisticated modeling tools and a great deal of analysis to help us understand how a potential decision about an energy resource might impact our customers, and our utility, under a broad range of future conditions. We create a new IRP every four years because our projections of what the future might hold evolve. We also revisit and make minor updates to the plan every two years.
Environmental Leadership
We completed our Transportation Electrification Plan to help us optimize future use of the electric grid infrastructure and improve the management of electric loads. The plan has five guiding principles:
Seek to understand the technology and state of the industry.
Help inform the public through education and outreach.
Be responsible for utility finances and assets.
Help customers achieve the benefits of transportation electrification.
Maintain good governance and reasonable process to reduce risk and cost.
We conducted a research project to study the charging and driving behavior of over 100 Tacoma Power customers.
We worked with customers and charging infrastructure providers, including Electrify America, the Washington State Department of Transportation, EVgo, Tesla, and SemaConnect. As a result, Tacoma Power helped bring two DC fast-charging stations and five Level 2 workplace charging stations to Tacoma without spending ratepayer funds.
We also worked with Pierce Transit to exchange eight gasoline commuter vans to plug-in hybrid electric models.
We assisted Franklin Pierce School District with preparations to put the first electric school bus in operation in Washington state.
We installed idle reduction tracking equipment on all Tacoma Rail locomotives.
Innovation
Advanced meters are one of the best ways we can effectively care for our current and future customers. We updated utility and City metering policies, developed an opt-out policy for electric metering, began construction of the communications network, completed core system integration functionality to implement metering, and began deploying the new advanced meters. The meters will provide our customers greater control, choice, and convenience of service delivery. In addition, the meters improve reliability through faster outage detection, flexible payment options, remote electric service reconnection, and monthly billing.
We continue to adapt and adjust under stressful circumstances to deliver on our mission of providing clean, safe, reliable electricity, water, and rail services to the communities we serve. As the year ended, we celebrated our successes.