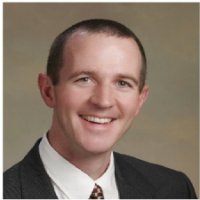 Tacoma Public Utilities has selected a new leader for Tacoma Water. Scott (William) Dewhirst, who has worked for Newport News Waterworks in Virginia for the past 17 years, will start his role as superintendent in early October, subject to confirmation by the Public Utility Board.
"I am impressed with both the technical expertise Scott has developed in his career as well as his personable, outgoing management style," said Tacoma Public Utilities Director Bill Gaines. "His inclusive, people-focused leadership approach will be a great asset for Tacoma Water and for Tacoma Public Utilities as a whole."
During his tenure at Newport News Waterworks, Dewhirst served in a variety of roles, starting as an engineer in 2000 to most recently serving as the assistant and interim director. Prior to that, he worked as an engineer for Black & Veatch, an international engineering, consulting and construction company.
"I am excited to come to Tacoma Water and build upon the experience I have had at Newport News Waterworks. The two utilities are similarly sized and both focused solely on water, where I have dedicated my professional career" Dewhirst said. "I hope to build upon the outstanding reputation Tacoma Water has in the water industry and work together with the great team in place to deliver quality drinking water and services to the community."
Tacoma Water serves customers in two counties, provides water service for more than 329,000 people and has an annual operating budget of $92.8 million. Newport News Waterworks serves five jurisdictions, provides water service for more than 400,000 people and has an annual operating budget of $90 million.
Dewhirst received two degrees from Virginia Tech: a Master of Science in environmental engineering and a Bachelor of Science in civil engineering. He is the past chair of the Virginia Section of the American Water Works Association, having served as chair last year.