The Public Utility Board announced May 9 the three finalists who will be considered to serve as the next director of Tacoma Public Utilities.
The finalists include:
Jackie Flowers, general manager of Idaho Falls Power
John Hairston, chief administrative officer at Bonneville Power Administration
Nav Otal, utilities department director at the City of Bellevue
The finalists will spend May 14 and 15 in Tacoma to give the Tacoma City Council, employees, community partners and the public the opportunity to learn more about the candidates.
May 14
9:30 a.m. to 3:30 p.m. – The finalists will participate in a guided tour at TPU. This is for employees only.
6 to 7:30 p.m. – A public meet-and-greet session will take place on the 5th floor of the Greater Tacoma Convention and Trade Center – 1500 Commerce Street. This session, hosted by the Tacoma City Council, will give employees and the public a chance to interact with the candidates.
May 15
1 p.m. (approximately) – The finalists will give a 10-minute presentation, followed by an interview by the City Council, at a joint study session with the Board. The study session will take place in Council Chambers (747 Market Street) and will air live on TV Tacoma Channel 12 or 21, and live online.
4 to 6 p.m. – A small panel of community members will interview the finalists with predetermined questions. The Board will receive the feedback from the panel.
The Public Utility Board is tentatively scheduled to vote on the finalist at its May 23 meeting, and the City Council is tentatively scheduled to vote on the confirmation of the finalist on June 12.
Jackie Flowers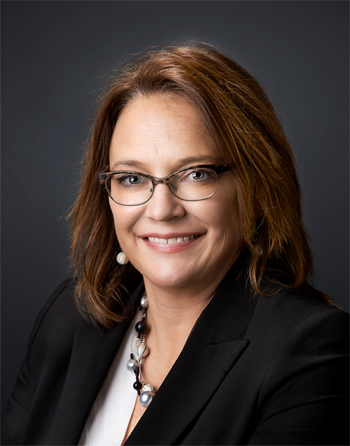 In a 25-year career that has taken her to three different states, Jackie Flowers has gained extensive expertise in many areas – including utilities and municipal government. The personal strength she believes will most benefit Tacoma is her ability to foster collaboration and maintain a consistent focus on community.
Jackie began her career in 1993 as a natural resources engineer, moved into a role as public works director in Sheridan, Wyoming, and has served as the general manager of Idaho Falls Power for the past 12 years.
As the manager of a midsized electric utility, Jackie oversees operations similar to those at TPU, including hydropower generation, power supply, power transmission and distribution, energy efficiency, engineering, operations technology, fiber optic networks, and traffic signalization.
During her six-year tenure as public works director in Sheridan, Wyoming, Jackie managed engineering, GIS, planning and building, water treatment and supply, wastewater treatment, utilities maintenance, streets, parks, cemetery, solid waste and recycling.
Jackie's career has centered around her ability to build momentum and affect beneficial change. In Idaho Falls, she led an effort to inform and educate the community about two key initiatives: a bond election to invest in new power generation and a constitutional amendment to enable long-term power sales contracts. Both initiatives required a supermajority vote, and both passed. She undertook similar initiatives in Sheridan with optional sales tax elections to support infrastructure.
"My career accomplishments are a result of building good relationships with my teams and providing them with the resources they need, letting the subject matter experts focus on the technical side while I work to create connections in the community," she said. "I've focused on creating synergy, and that has made it possible to pursue many initiatives resulting in lasting community benefits."
Some milestones in Jackie's career include:
Collaborating with the Idaho National Laboratory and national Homeland Security to develop cyber security best practices, test smart grid technology, and evaluate microgrid capabilities
Restructuring fees and rates to ensure equity among customer classes
Successfully acquiring right of way for a controversial transmission siting project
Increasing annual energy efficiency savings by 400%
Converting Idaho Falls Power to advanced meter technology and participating in the Pacific Northwest Smart Grid Demonstration Project
Changing the labor negotiation process from contentious to consensus, interest-based bargaining
Launching a Commitment to Excellence safety program in collaboration with IBEW Local 57
"The beauty of the public utility model is that the locally owned utility is a reflection of the community it serves. Every community is going to have a slightly different set of values and priorities, and it's my job to make sure the utility is working to honor those values, engage stakeholders and work to pursue initiatives that best reflect the priorities of the community," Jackie said.
"I am excited about the prospect of working with the Tacoma leadership, and the citizens and businesses served by Tacoma Public Utilities to enhance the utility's service of its community.  I am confident that much can be accomplished in working with the talented team at the utility and with community stakeholders.  In Tacoma, I would be here to serve the Public Utility Board, the City Council, the community and the employees."
Jackie's educational background includes a Bachelor of Science in civil engineering from the South Dakota School of Mines & Technology. She is a registered professional engineer in the state of Idaho.
John Hairston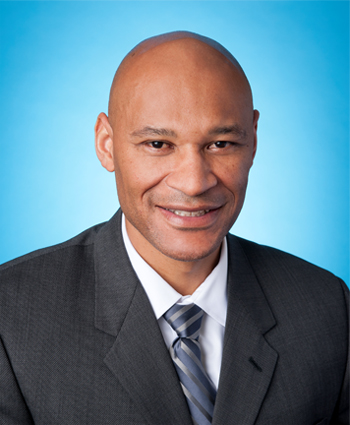 John Hairston joined the ranks of the Bonneville Power Administration (BPA) 28 years ago, earning promotional opportunities along the way to reach his current role as chief administrative officer.
As chief administrative officer, John oversees several key areas within the federal agency, including safety, human resources, diversity and inclusion, security and continuity of operations, supply chain, workplace services and information technology. John's background at BPA also includes roles and experience in power marketing and rate design, energy efficiency, project management, legal, generation supply, product management, compliance, and ethics.
The collective experience John gained at BPA has led to new initiatives and approaches. He has led the elevation of the organization's national and regional award-winning sustainability program to increase its visibility, and developed a sustainability scorecard to measure progress. He designed and launched a new centralized compliance organization for the highly regulated agency, and recently began focusing the agency's efforts on building a top quartile safety culture.
When it comes to accomplishments, one of the things John is most proud of is steering a culture change in the area of hiring practices at BPA. John said he was honored to be tasked with addressing a major compliance failure concerning past federal hiring practices resulting in BPA having its ability to hire suspended.
"When BPA had lost its hiring authority, it felt as though a crater had formed. I was asked to use my experience as chief compliance officer to lean in and work with the Department of Energy to get us back on track," John said.
He led an effort to develop a "Get Well" plan for the agency's human capital function, which was designed to align BPA's HR procedures with applicable federal laws and regulations, build the required skills among BPA HR staff, and demonstrate their ability to execute compliant HR activities with the end goal of regaining their federal hiring authorities.
"Within 12 months of executing the "Get Well" plan, we reconstructed over 1,200 hiring actions and retrained all of our HR team. In addition, a costly result of this failure was a significant decrease in overall agency employee morale and engagement," John said. "However, in the end, we were able to right the ship and employee engagement has risen back to where it was prior to the violations. I was honored to receive the Department of Energy "Secretary's Achievement" award for our team's efforts from Secretary of Energy Ernest Moniz. It was a pretty big deal, and something I'm extremely proud of having the accountability to lead us through."
Some of the other significant achievements and milestones in John's career at BPA include:
Led the change in safety culture through establishing safety as an agency core value, and successful implementation of a number of key strategic initiatives concerning safety leadership and incident reporting. As a result of a significant improvement in safety culture, BPA employees have set new records reporting safety concerns and "near hits" where an injury could have, but didn't occur. Workplace safety has improved, with fewer injuries.
Led the implementation and administration of the organization's $500 million plus annual revenue slice product, which enables customers (like Tacoma Public Utilities) to purchase a variable amounts of power from the federal Columbia River power system based on water and snowpack conditions;
Led the design and implementation of a new demand-side management program, the "BPA Demand Exchange" in 2001 that offered incentives for reducing load at certain times to avoid purchasing power on the open market – a critical product that saved BPA and customers millions during the 2001 energy crisis when power costs were at times more than $1,000 per megawatt in the wholesale market
Led the development of BPA's first consolidated compliance organization by pulling together multiple, disparate compliance programs under a centralized governance structure to meet increasing federal and regional requirements.
Leading the organization through multiple emergency planning exercises, including Clear Path IV, Grid EX and Cascadia Rising, which has led to a number of agency continuity programmatic improvements as well as strengthened national and regional large-scale disaster coordination.
As the potential next director of Tacoma Public Utilities, John views his deep knowledge, unique set of skills and experiences as a great complement to existing TPU strengths. He feels his leadership style can be a catalyst for moving TPU forward in fostering stronger community relationships through transparency and trust, providing the leadership necessary to align all of TPU's lines of service around focused objectives through clear communication and collaboration. He has a strong reputation for championing continuous improvement by advocating for good, strong ideas regardless of where they may originate.
"I feel the strong, humble leadership I have demonstrated in service for BPA is definitely what I would love to bring to TPU: I always strive to provide clarity and focus through clear goals and objectives in order to enable talented people to get work done in an inclusive, effective and efficient team environment. I will be focused on building strong, trust based relationships with the Public Utility Board and City Council. I want to ensure a clear vision and clear communications, and foster a culture where TPU continues to be the essential service provider enabling the community to achieve economic, environmental and social prosperity through operational excellence and valued partnership." he said.
John's educational background includes bachelor's degree in economics from The Southern University, a master's degree in urban studies from Portland State University and a juris doctorate from the Lewis & Clark Northwestern School of Law. He also holds the certification of Compliance and Ethics Professional from the Society of Corporate Compliance and Ethics.
Nav Otal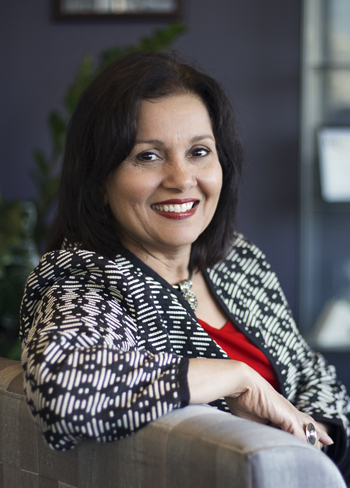 Nav Otal, who, over the past 25 years, advanced through the management chain at the city of Bellevue, has her sights set on a new goal: making an impact in Tacoma.
After starting her career in cancer research, Nav transitioned to municipal work in 1993, starting as a budget and rates analyst, was promoted to Bellevue's assistant budget manager, then progressed through the utilities department, from assistant and deputy director to her current role as director.
Nav serves on Bellevue's executive leadership team, manages a $282 million operating budget, oversees 180 full-time employees and develops strategic initiatives in a variety of areas, including diversity, infrastructure and technology.
There's an unmistakable theme in Nav's key career achievements: progress. She initiated the utility's smart meter project, co-led Bellevue's Smart Cities Initiative, created the department's first diversity plan, developed an internal consulting group to improve performance, led the city through a new way of budgeting, and launched a system to capture institutional knowledge and foster employee growth.
When thinking about her career successes, Nav attributes them to her ability to recognize the situation she's in and decide to either accept it or change it.
"For me, status quo is not the way to be," she said. "I am always looking forward, looking to evolve the organization in a way that's not jarring for people. The utility industry's strength is operational excellence and stability. We can't fail at that, but we also don't want to be looking down so much that we fall off the cliff because we didn't see it."
Five years ago, Nav looked for ways to help the department operate in as lean of a way as possible. She turned to process improvement. She knew she couldn't ask for more people to support an internal corporate strategies group, so she identified existing positions from across the organization and repurposed them for process improvement. She presented a new way of doing business where cross-collaboration would create efficiency and avoid job cuts. She says it took time for people to embrace it, but it is now so ingrained in the organization "people don't remember life before it."
Two things have shaped the way Nav leads: choosing to be a researcher early in her career, and growing up in a remote part of Canada.
Research taught her to constantly look for a new approach.
"In research, nothing is defined. You have to create the path. You don't start with trying to cure cancer. You take something someone else has worked on and take it in a new direction, then someone takes what you have done and takes it in a new direction."
She sees the same opportunity in Tacoma.
"Tacoma is at the point of transforming itself. It has universities, a port, a waterfront and the Dome. It is smack dab in the middle of Seattle and the state capital. Politicians drive right through Tacoma to get to Seattle; they should be stopping here. I want to be part of Tacoma when it steals the spotlight."
As someone who moved from India to a small, rural community in northern British Columbia as a teenager, Nav learned how to be tenacious in an environment where goodwill didn't come automatically.
"At the age of 13, I went from being in a fairly tempered climate to one where I was rejected immediately," Nav said. "It shaped me in such a very positive way. I had to work hard, be self-sufficient and stay at it. Those same principles apply to leading a utility. Results sometimes take a long time."
Nav said she was not looking for a job change, but feels a pull to Tacoma.
"But for this job, I would not leave Bellevue," she said. "There is a lot to do in Tacoma, and I want to be a part of it."
Nav's educational background includes a Master of Business Administration from City University in British Columbia and a Bachelor of Science from University of British Columbia.