After 30 years in the making, there is a premier ice sports facility in Tacoma ready to welcome people of all ages and skill levels, novice to casual, to dedicated athletes. Tacoma Twin Rinks offers adult and youth hockey, figure skating lessons, speed skating, and curling. The newly constructed facility features energy–saving refrigeration equipment, a dehumidifier/fresh air system, a subfloor heating system, ice rink coils, hockey boards with tempered glass, and a state–of–the–art Zamboni. Years of research combined with Tacoma Power's assistance, and the desire to use as little electricity as possible, made it all possible. 
Running an ice rink with outdated equipment for 25 years gave the rink's general manager, Rob Kaufman, the motivation to make the new ice rink as energy–efficient as possible. He researched the latest equipment and construction techniques in the ever–changing ice rink construction industry for decades. The building's owner, Doug Rhine and general contractors Ed Brooks and Sunset Pacific General Contractors, provided advice and the necessary skills for the highly technical project. When the time finally came to construct a new facility, he contacted Jack Zeiger, an energy conservation engineer for Tacoma Power, early in the initial design phase. Jack suggested many energy saving features that could be incorporated into the final design and installation, and also earn Rob valuable incentives. These recommendations, along with money–saving rebates, helped, or in some cases covered, the added expense of the energy–efficient upgrades.  
Over the next two years, Jack and Rob passed information back and forth on potential energy–saving features and equipment. Rob knew they were putting down 180–degree water every hour, which uses a large amount of heat and energy. One of the first ideas was to install a REALice treatment system that feeds the Zamboni and eliminates the need for hot water when resurfacing the ice. Using REALice to flood with cold water produces a better–quality ice surface and saves energy at the same time. A Tacoma Power incentive paid for 70 percent of the new system, and the company will recoup its investment in about two years, all resulting from a substantially lower utility bill.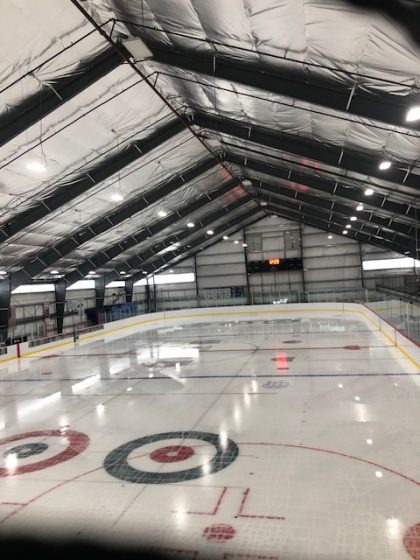 "I was amazed," said Jack. "It cuts their total electricity bill somewhere between 15 to 20 percent. It cuts their cost of doing ice by 25 to 35 percent," he added.  
Tacoma Twin Rinks participated in Tacoma Power's New Construction program, where they received $120,000 in energy equipment incentives. Other ways they are saving energy include installing a low-emissivity (low-E) ceiling material that blocks heat from the ceiling from reaching the ice and extra subfloor insulation to keep the ice colder while using less electricity for the chiller. They also installed two desuperheaters on an energy–efficient screw chiller which were paid for by the incentives from Tacoma Power. Their total energy savings is 750,000 kWh per year – enough to power 70 average homes in the Tacoma Power service area. 
Jack also suggested Rob talk with Tacoma Power lighting specialist, Kerry Cameron, to install new LED lighting systems throughout the arena, offices, and parking lot, to replace inefficient fluorescent lamps.  They took advantage of the Bright Rebates program to save money and update the lighting levels to arena standards while using two-thirds less energy. Their lighting supplier, United Lamp Supply, handled all the paperwork and made the project very cost effective. The result is increased lighting levels and the investment will pay for itself in about three years. 
Rob noted of the partnership, "The lighting consultants were patient with us as we decided which fixtures and wattages would be best for our needs. The rebates made buying the energy–efficient equipment and materials a reality. It was a pleasure working with Jack and the Tacoma Power team," said Rob. "Jack was informative, excited about the project, and the ultimate professional. I recommend that other business owners and developers work with them whenever the subject comes up," he continued. "I thank them for the opportunity and assistance to make our ice rink facility as energy–efficient as possible." 
The project was finally complete in early 2020, right before the COVID-19 pandemic hit. Rob believes one of the major reasons they could weather the forced shutdown was due to their energy–efficient equipment, heat reclamation systems, and low-E ceiling installed during that time. Their energy bills went down in the summer months instead of turning into one of their highest energy use periods.
As they open their doors, gear up for hockey season, and get ready to welcome the public, everyone agrees the new ice is nice.