HVAC Rebates
Contractors, HVAC rebates are a win-win for your customers and your business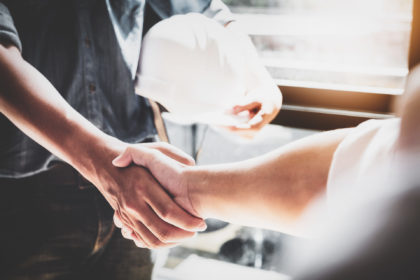 We help contractors benefit from promoting our rebates.
Increase your equipment sales
Encourage repeat customers
Earn customer trust
Making smart decisions about heating, ventilating, and air conditioning (HVAC) systems can have a big effect on a business' utility bills. Offer your customers important rebates that help make buying HVAC equipment from you more affordable.
---
Valuable rebates
Ductless heat pump rebate of $500 per ton
Electric heat pump rebate of $150 per ton
Variable refrigerant flow rebate of $400 per ton
A/C rebate up to $75 per ton
Energy Star-qualified packaged terminal heat pump rebate of $100 per unit
Advanced rooftop unit control (ARC) rebate may cover up to 100% of the project cost
Web-enabled (Wi-Fi) thermostat rebate of $200 per unit
Customer rewards
Lower electric bills by up to 40% with energy-efficient HVAC equipment.
Earn instant savings with rebates on approved new equipment.
Enjoy the comfort of cool temperatures in the summer and warm temperatures in the winter without the extra energy costs.
Improve indoor air quality.
Save money, time, and effort by avoiding costly repairs to outdated equipment.
Our process
Our energy experts help make the process fast and easy for you!
Step 1: Assist with the rebate application.
Step 2: Finalize the details of your project.
Step 3: Issue the rebate.
For more rebates and ways to save energy and water for your customers and your business, visit our Business Rebates page.
Looking for residential rebates? Click here to view the many options.