2019 Director's Letter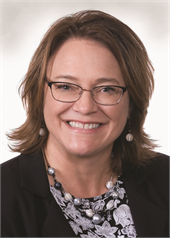 This year was my first full calendar year as TPU's director, and it was a year of continued transition and transformation for our organization. In anticipation of this new year at TPU, I rolled out my vision for the organization and the key areas we would focus on as a team: safety and resilience, environmental stewardship, equitable access, and economic development.
Safety and Resilience
Our safety program continues to mature. This year, we hired a new manager to coordinate our safety efforts with the other municipal divisions in Tacoma. We continue to report and track incidents and share safety moments to start our meetings.
Our Emergency Management function also saw growth this year, with new staff members and a review of our response protocols.
We also conducted a thorough public process around the future of our Click! services, seeking to ensure uninterrupted reliable service for those cable and Internet customers as we made plans to transition those services to a private partner.
TPU continues to make investments in new technologies and infrastructure maintenance that allow us to provide the quality service our customers expect.
Environmental Stewardship
A team of employees from throughout the organization formed our Sustainable Action Team. Through a careful review of our own resource use, they made a series of recommendations for reducing our organization's carbon footprint, many of which were implemented by year-end.
Our employees pursued resourceful decarbonization projects, in partnership with transportation and other agencies, to expand charging infrastructure for electric vehicles and transition public transportation vehicles to electric, carbon-free options. Our team also developed creative solutions in our continued efforts around habitat restoration and salmon recovery, including an innovative way to use fish collector data to improve our understanding of fish behavior.
Equitable Access
2019 brought with it many firsts in this area. This year brought a historic moment when women held all the senior leadership positions at the City of Tacoma and TPU: Mayor Victoria Woodards, City Manager Elizabeth Pauli, Public Utility Board Chair Karen Larkin, and myself. In partnership with City leadership, TPU raised the Pride Flag for the first time. We also established TPU's Office of Equity and Human Rights and launched an Equity Committee. We relaunched our website with a better customer experience and translation tools. And we set organization-wide goals around equity training for employees. Yet we still have tremendous learning and growth ahead of us as we do the continued work of looking at our practices around hiring and retention as well as customer access to our resources and programs.
Economic Development
In 2019, we hired additional staff to work with businesses and developers to assist with continued growth within our service area and to work with educational groups on workforce development, supporting STEM programs and feeding the hiring pipeline of the future.
As the year came to a close, our leadership team worked with our board to develop a series of Strategic Directives that tie back to 2019's areas of focus. The Strategic Directives capture the performance for which the Board will hold TPU accountable on behalf of its customers: equity and inclusion, financial sustainability, rates, stakeholder engagement, environmental leadership, innovation, reliability and resiliency, telecom, economic development, government relations, decarbonization, employee relations, customer service, and resource planning. While we enjoyed many milestones and firsts in 2019, we also uncovered many opportunities for growth and improvement. There is still much more work ahead of us. The Strategic Directives we identified in 2019 will inform our work for many years to come.