Water Conservation Plan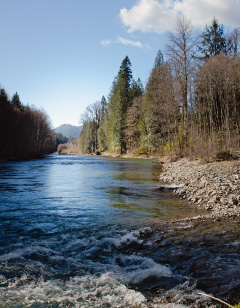 Tacoma Water's Conservation Plan and Goal
For more than 35 years, Tacoma Water has been committed to implementing an effective conservation plan as part of our overall water resource plan. While we are fortunate to have an abundant water supply, we recognize the importance of water as a vital resource for the prosperity of all life in the Puget Sound region.
This winter, Tacoma Water will be presenting water efficiency goals for 2018-2027 to the Public Utility Board. In preparation, we solicited feedback from our business and residential customers through a public meeting, an online survey, and written comments by mail to help shape and define our future efforts.
The public comment period is now closed, but we will be announcing the results and final plan soon.
We understand the importance our customers place on water conservation and aspire to actively engage with them throughout our conservation planning process. In soliciting customer input on our strategic priorities, we've found that focusing on peak usage is a high priority. This will be a core focus of our planning for the next 10 years.